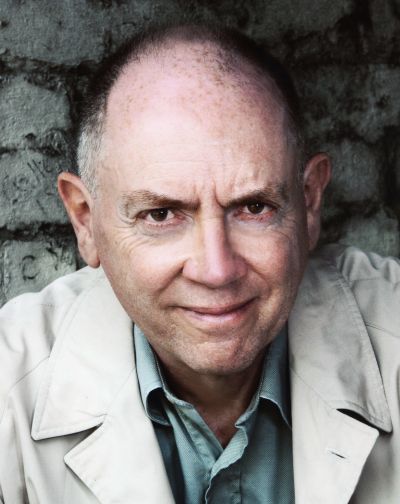 John Elnaugh: Biography
John Elnaugh is a versatile actor whose career spans film, television, over six hundred performances on the West End stage, National Tours, pantomime, weekly repertory, stand-up comedy, modelling and even Internet TV drama.
He began his career with sixteen months at the Llandovery Festival Theatre appearing as Algernon in The Importance Of Being Earnest, Laertes in Hamlet and Gerald in An Inspector Calls. He then joined the New Vic Company. Many subsequent appearances include over sixty leading roles in weekly repertory at the Manor Pavilion, Sidmouth in such plays as Billy Liar, Gaslight, Abigail's Party, Spring And Port Wine, Relatively Speaking and Worm's Eye View.
A member of Clive Barker's Dog Company, John played in the original productions of Frankenstein In Love and The Secret Life Of Cartoons. A co-founder of Red Shift with Jonathon Holloway, he appeared as The Hanged Man in their inaugural production, a gothic horror entitled The Mask.
John's West End debut was as Henry Furley in Dan Crawford's revival of Noel Coward's Easy Virtue at the Garrick Theatre, and he then spent a year playing Christopher Wren in The Mousetrap at the St Martin's. Various national tours include Once A Catholic with Terence Frisby, A Murder Is Announced with Dermot Walsh and later Richard Todd and Last Of The Mohicans for the New Vic.
One of his first professional appearances was as "The Ideal Sales Representative"in Winning Appearance, a promotional film commissioned by Mobil Oil; this was followed by a variety of work in the mechanical media including film, television, commercials (in Britain and abroad), radio and, more recently, a viral ad. for Bibby Ship Management, produced and directed by David Power for Contrast Design Studios.
John "brings a chilling realism to the screen" as Mike, the loan shark, in That Samba Thing, starring Brazilian dance legend Martinho da Vila and Joseph Marcell, which premiered at the 2007 Rio Film Festival. He appeared as a very stern School Inspector in the hit TV Series Genie In The House, which enjoyed worldwide success and was "brilliantly cast" as Dudley in the controversial play The Death Of Margaret Thatcher which played at the Courtyard Theatre, Hoxton in early 2008. For the Christmas season that year, John played Mr Micawber in Giles Havergal's adaptation of David Copperfield at London's County Hall. He later created the role of Jaggers in Teddy Hayes' musical version of Great Expectations which premiered at the Rose Theatre, Bankside in 2010.
John played Higgins in Enigma Theatre's acclaimed, sell-out production of Shaw's Pygmalion which played at the Riverhouse Arts Centre, Walton-on-Thames, October thru November, 2014, and more recently created the role of Rupert in their production of Stephen Alexander's new comedy D.R.A.M. He returned to the role of Jack Manningham in his own production of Patrick Hamilton's Gaslight which played for a successful season at the Marine Theatre, Lyme Regis during June, 2017. John presented his own 'one man' adaptation of Dickens' A Christmas Carol, which played to a near capacity audience at the Cramphorn Theatre, Chelmsford on 1st December, 2019.
John Elnaugh inhabits every role he plays; from an English Gentleman to a Serial Killer to Shakespeare. Dedicated to his craft, he brings something new to every part and his characters to life.

— Fabian Cortez